Last week we started to re-introduce our team beginning with our team founder and owner Zabrine Watson. This week we continue with Laura Stratmann.
Laura is originally from West Virginia but has lived and worked in Arlington for nearly a decade. She graduated from West Virginia University (Let's go Mountaineers!) with a Bachelor of Multidisciplinary Studies, with a concentration in Advertising, Business, and Communications. Laura has always been interested in real estate, interior design, and décor. That interest was heightened even more once she experienced the home buying process firsthand. She had such a great experience that it inspired her to become a Realtor®.
Want to know about Laura? Check out her Q&A below and click here to read her full bio!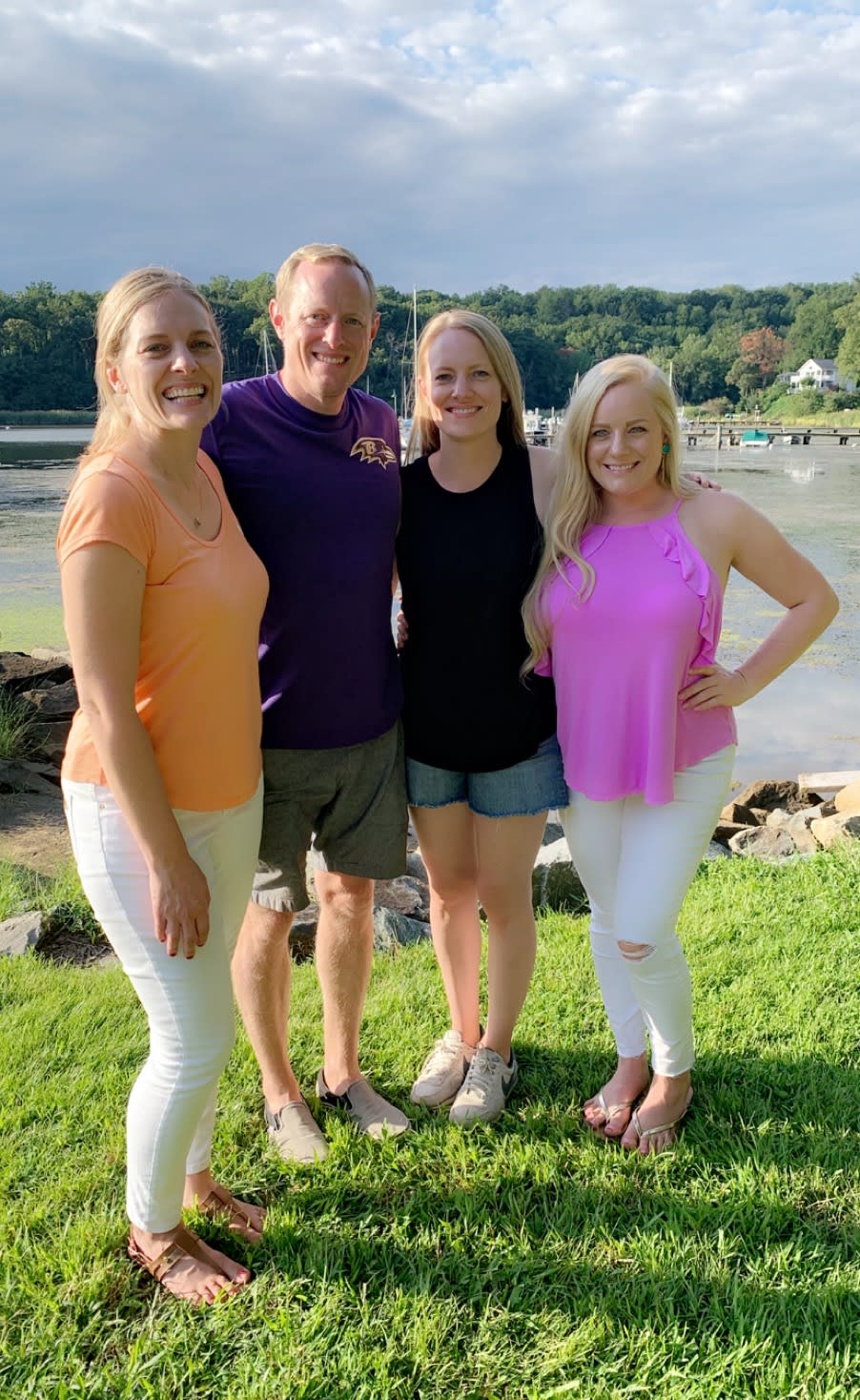 *Laura with her siblings: Erika, Luke and Katie
Describe Yourself in 3 words
Bubbly, considerate/caring, and personable
How did you get into real estate?
I was inspired to get into real estate when I was going through the home-buying process myself. The first time my agent met me she said that I would be perfect for real estate. It really got me thinking that maybe this is something I should explore and I am so glad I did!
The best part of being a realtor:
There is no better feeling than helping others find their dream home!
Your biggest challenge as a realtor:
Low inventory in this market! Even rentals are competitive!
Best advice for first-time buyers:
Don't be afraid to take the first step from renting to buying. Get pre-approved, learn as much about the process and take a deep breath! It will all work out!
Best advice for those trying to sell:
Declutter, clean, and stage! If you need fresh paint, please hire a professional.
Got any funny on-the-job stories?
I was showing a townhouse to my client on a very warm day, opened the sliding glass door to the deck, and no sooner than I opened the door a wasp flew into the kitchen. I panicked because I knew I couldn't leave the home with it flying around. My client quickly found a broom and was chasing the wasp all over the house, meanwhile, I'm laughing so hard I fell to the floor in tears! He was a hero and got it out of the house then we continued our tour around Leesburg.
What's your favorite part of the neighborhood where you live?
I love being close to trails and walking distance to Shirlington Village. I can quickly escape to nature or be at a restaurant in no time at all. It is the best of both worlds!
What's something that might surprise others about you?
I am obsessed with thrift shopping for vintage decor/home furnishings
Tell us about your dream home:
I am happiest by the water so first and foremost, it would be located in a neighborhood with water privileges, and particularly situated to see fantastic sunsets. I envision a bright white house with either black shutters or black windows, an open kitchen with a large island, and a great outdoor space to entertain guests.