Sometimes you just have to step away. Unplug from technology and find a place to escape and let your mind take a much-needed rest. What defines a calming space? Is it a room? A favorite reading chair? An outdoor space?
We all have different ideas and opinions as to what makes a space relaxing or calm. From how the room is scented, to the type and level of lighting, décor pieces and paint colors, this area will be unique and different for everyone. Some will say their relaxing space is a sitting room with light and airy wall colors, or a library with lush couches and rows of books, a cozy fireplace and wam blankets or even a candle lit nook where one can sit and let their mind wander.
We were curious about what this space looked like for different people, so we asked our agents to briefly describe their favorite spaces in their homes that they can retreat to when looking for some calm and peace.
"My calm and relaxing place is the new sitting nook I added between my living room and dining room. I added semi-formal yet comfy chairs chairs that have arm rests. It has a window that floods the space with beautiful sunlight and there is a small table between the chairs that is perfect for enjoying a cup of coffee or glass of win."
- Zabrine Watson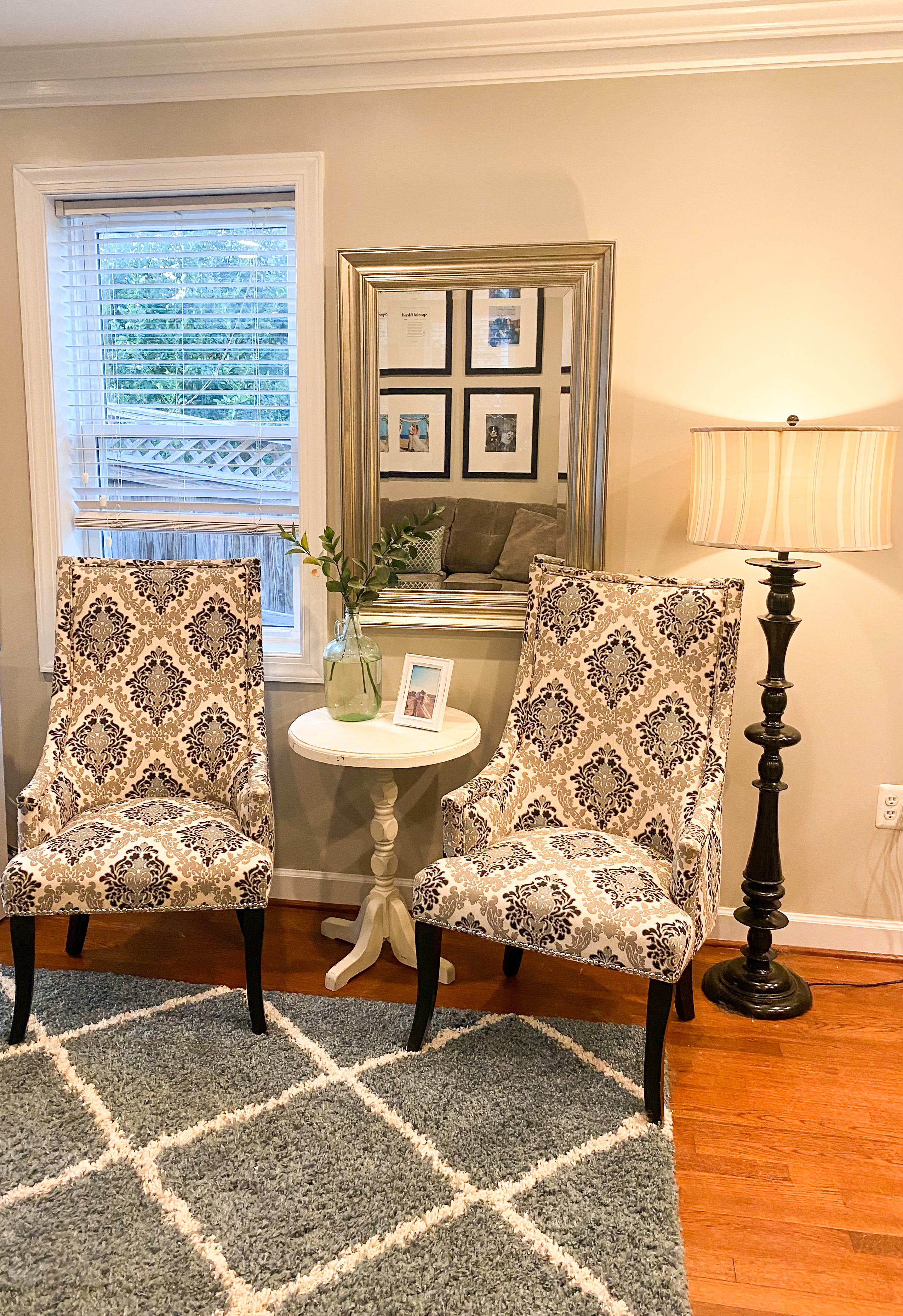 "My calming spot is my back deck. Whether it's wintertime and there's a fire pit going or it's summer and there's a warm breeze, it's a quiet calming spot to clear my mind. We have a tree lined lot and neighbors that don't utilize their outdoors spaces so it's very private. We have lots of cardinals and blue jays that visit along with other insects and creatures that live in the surrounding wood. During the summer the woods are beautifully lit up with fireflies! It is truly my favorite spot to relax when I am at home."
-Holly Turner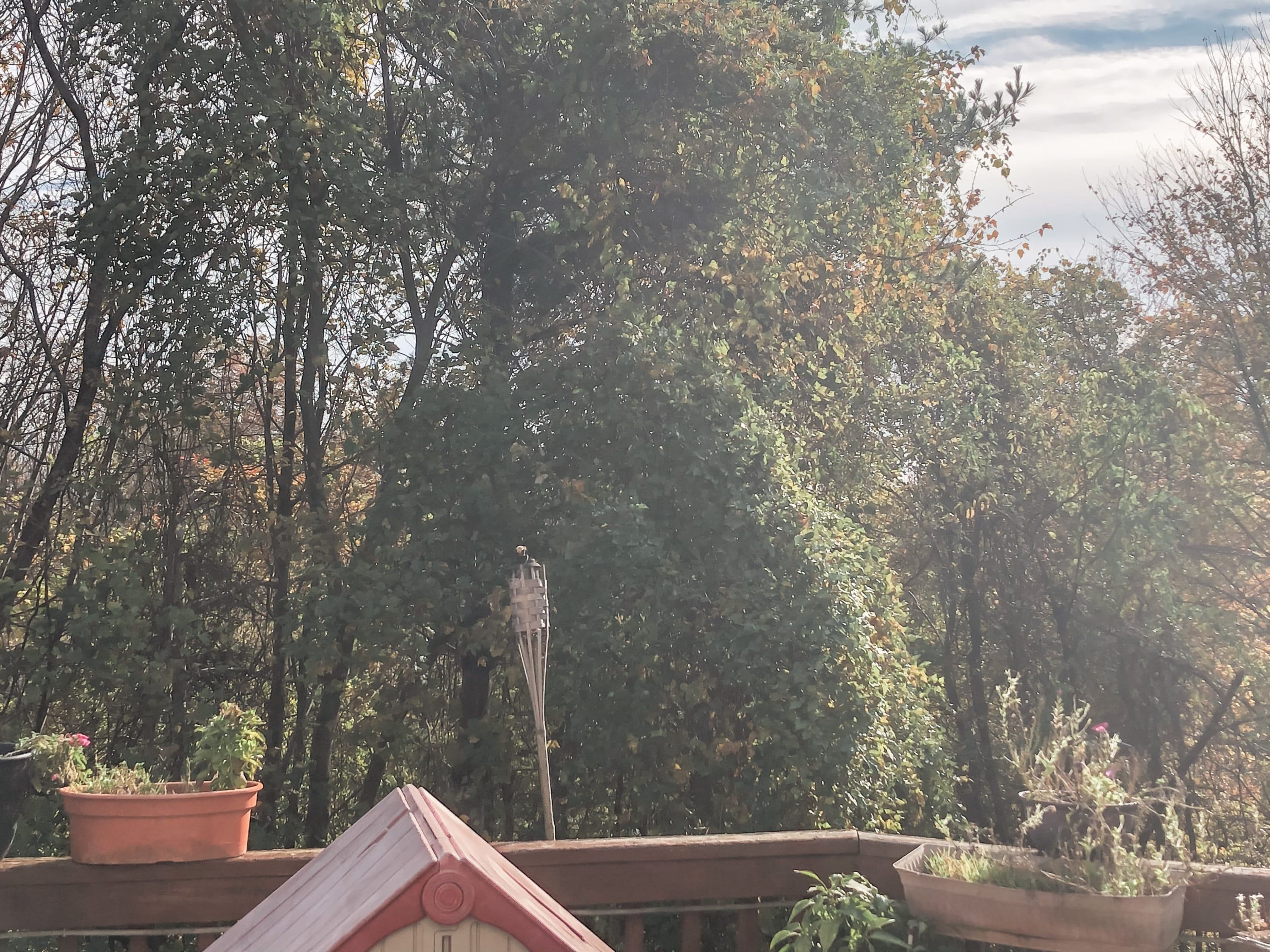 "I feel like my entire home brings me a sense of calm and eases my anxiety after a busy day or a stressful moment in life. As soon as I open my door I feel a sense of relief! I spend the majority of my time in my living room - my couch is super comfortable with plush blankets and pillows, I always have candles lit and prefer soft lighting with smaller lamps versus overhead lighting. I plan on utilizing my wood-burning fireplace this winter to add another calming element and ambiance."
-Laura Stratmann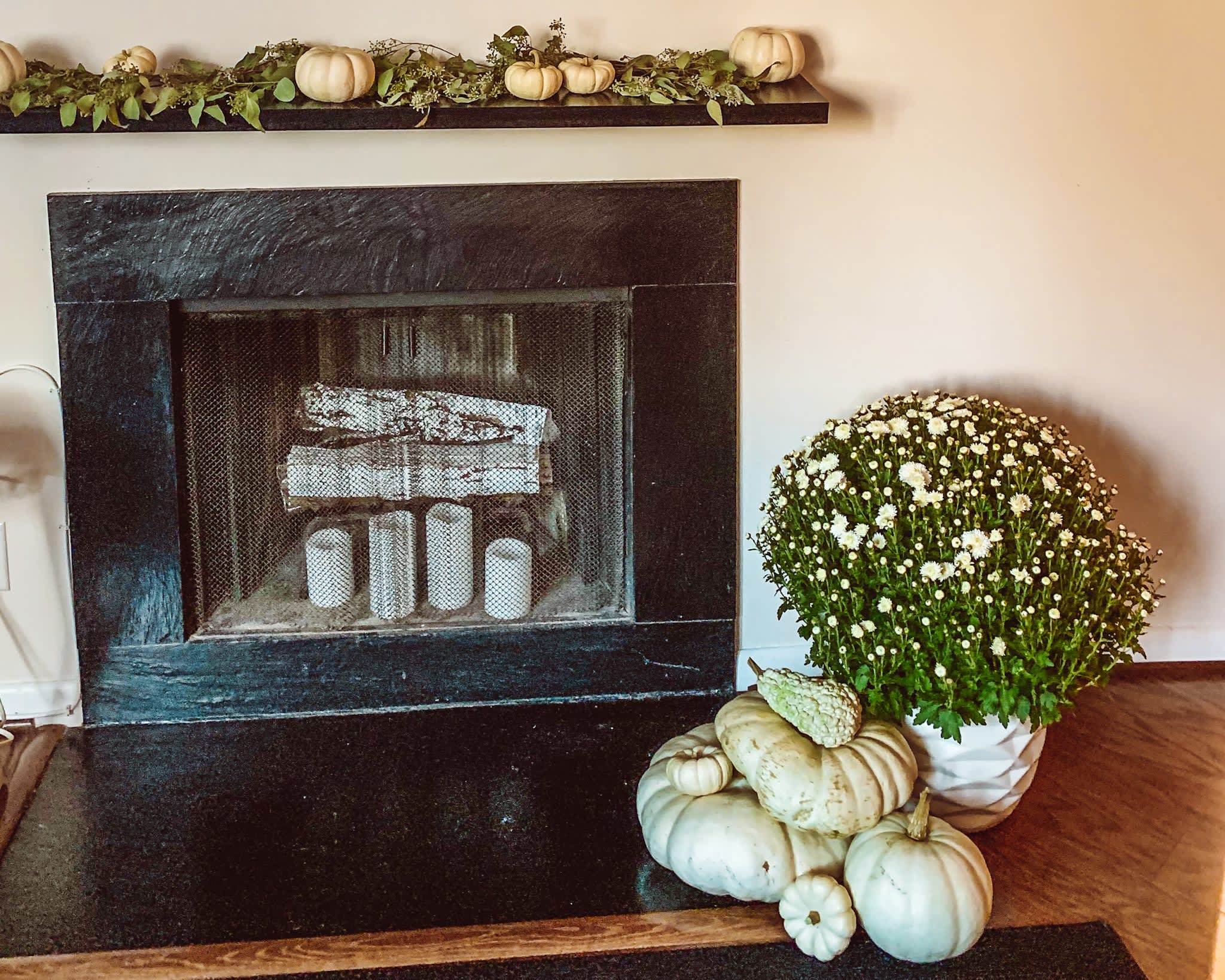 "I live in new construction and I love to decorate my home with antique pieces. They create a charming and cozy element to a blank canvas. I love being able to have historical charm through my decor. I have some antique candlesticks on my fireplace that I put oversized candles on to create the most beautiful ambiance in my family room. I am obsessed!"
-Lucy Watson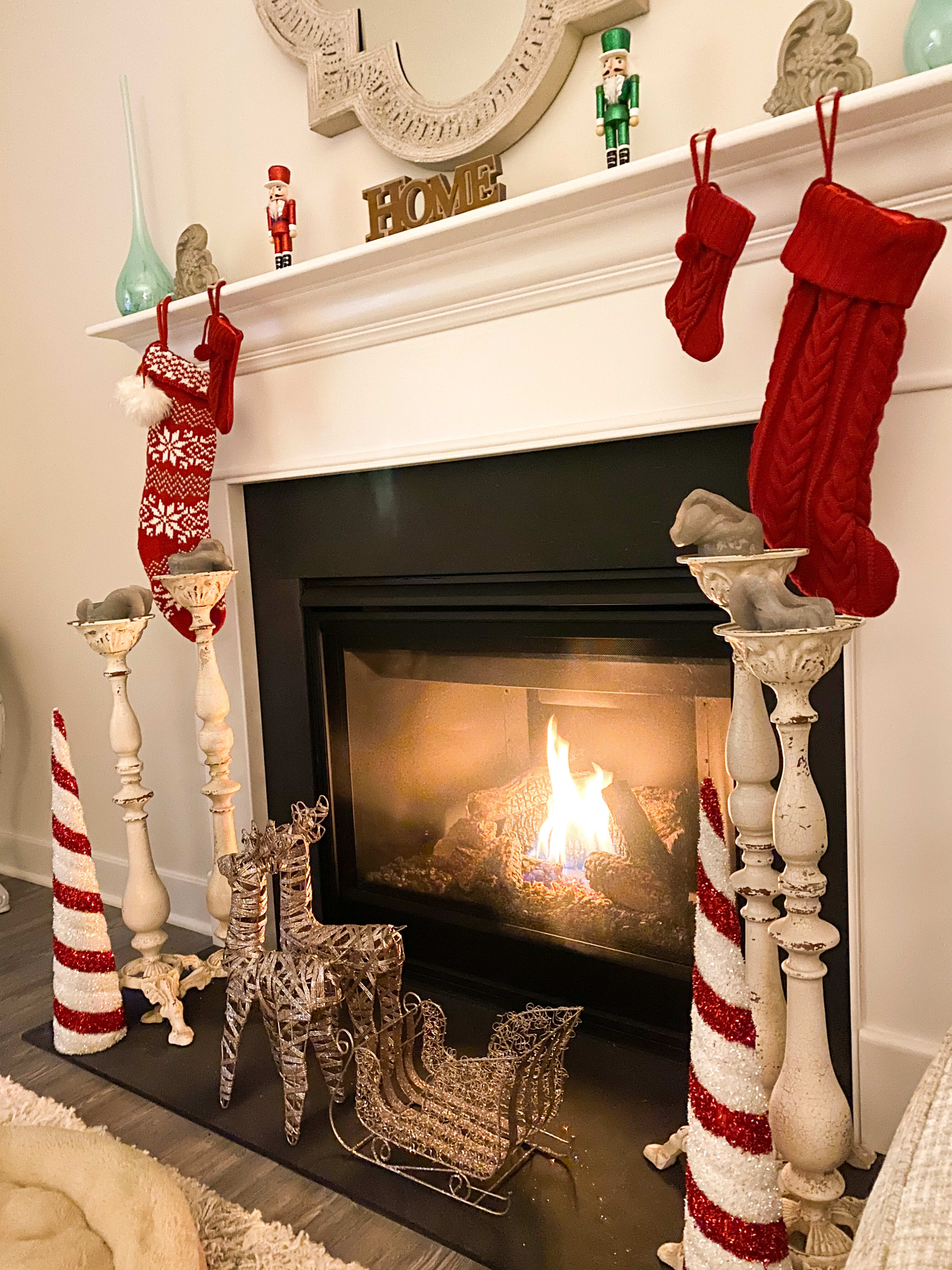 We all need that happy space in our home that takes us away for a moment from everyday life. What does your calming space look like?
Need some inspiration on how to make the spaces in your home more relaxing? Check out the article from My Move below!